Hi! I posted recently about my stacked bows coming out in a wierd shape, not lying flat. I think I figured out the problem, I making my spikes the bottom layer (not a boutique bow or other type the bottom layer), it was making my bows kind of have a "canoe" shape, making it difficult to glue clip on flat. Anyway, I added the boutique bow to the bottom and that seems to have solved the problem. But still the whole core of the bow seems to fold upwards.
So here is the bow I have. Some help I need. How to get the middle part not so thick? could it be that I'm adding extra thickness because I'm using the some soft wiring to cinch?
I was doing a search on here on how to make a stacked bow and found and old thread. Someone mentioned placing all stacks layers of bows together, uncinched or sown. When all layers are stacked on top them they cinch it/sew it, I believe that is what they meant but I can't quite understand that. Anyone else do that? Is it difficult? Can you post pics of the process of doing it so I can see?
Here are pictures of my bow. What do you think? the left side (your right) loop got folded in the picture put it is there. but my bottom layer
boutique bow is folding down (corners, see side view) is that okay?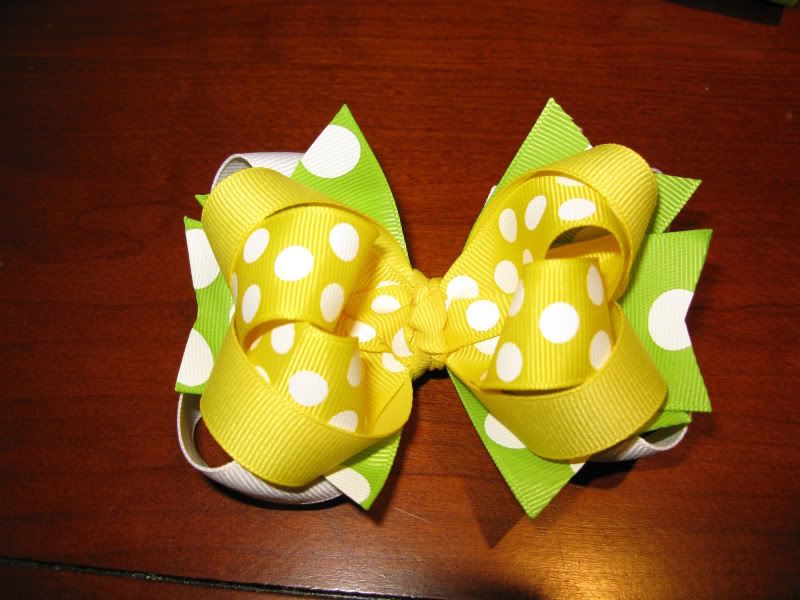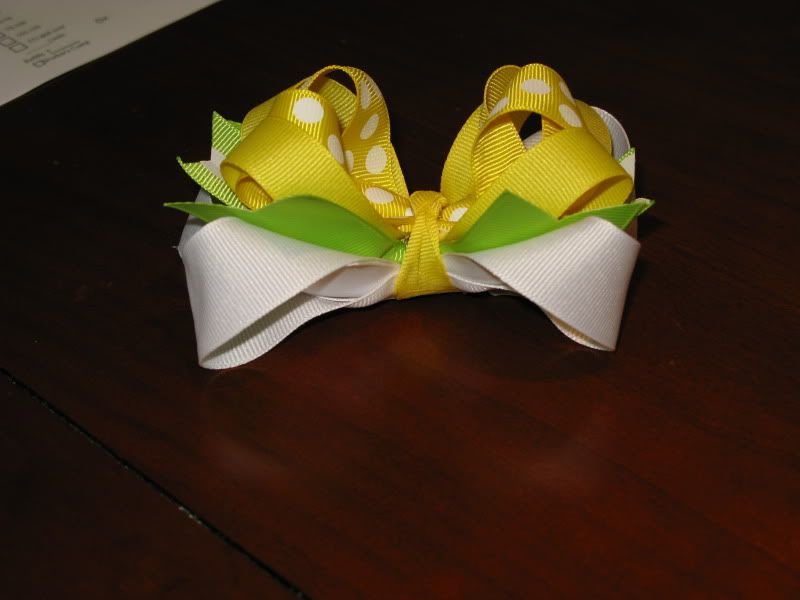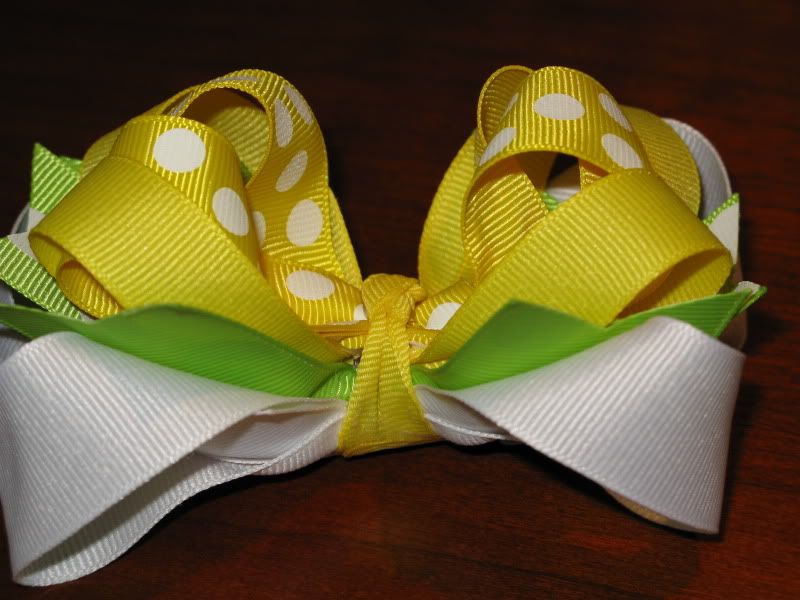 Sorry for the huge pictures!