I know some are having a hard time understanding what RW means. Here are some pix to explain it. Any other questions just ask, I am more than happy to help.
Both of these ribbons are 7/8".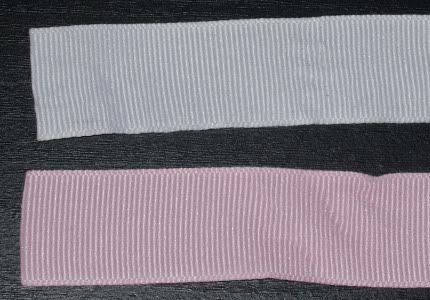 Now you see the white ribbon on the side showing that is the RW (ribbon width). Now if your instructions calls for 12 RW, then you measure your ribbon width like shown 1RW, 2RW, 3RW.........until you get to 12RW.