Ok this is my first time trying to show how to make these so if I don't make sense just ask and I will do my best lol
each petal is just a hair over 2" so about 2 1/8"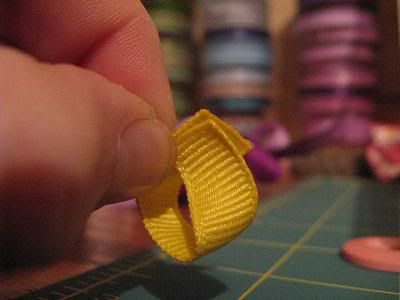 bring the corners together like so you want to line up the outside corner with the outside corning of the other side, and you want them on top of each other. so if you were to just bend the ribbon in half then line up the outside corners
you want to glue them and then hold it in place with a clip of your choice to let the glue dry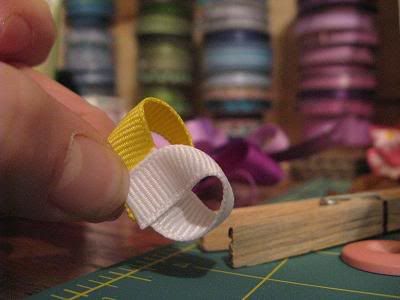 one you have all four petals done you will stack them on top of each other to make the flower glue them all together and let the glue dry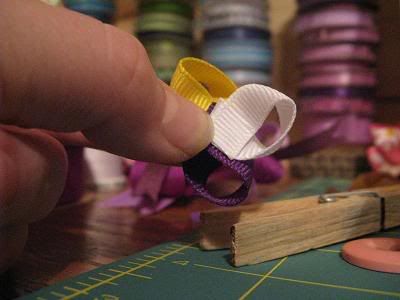 one all four are together then you can glue it to your choice of hair clip, i like to put something in the middle to cover the ends of the ribbon. Don't for get to heat seal with your choice before gluing any of the petals together.
I hope you enjoy