Hi, it's easy, and I like how it turn out. Hope you can use this somewhere.
You'll need a square of ribbon 1 1/2" or wider
Lighter
a pencil
hot glue
scissors glitter paint (optional)
cut out a star from your ribbon. I cut it by hand but you can use a paper template if prefer. Draw a star on paper and cut the template out of paper first. The five petals of the star should not be equal.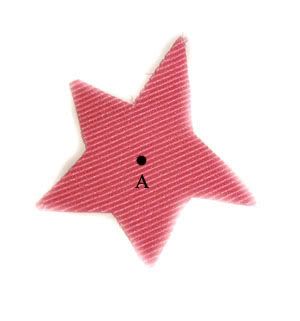 Heat seal the edge with your lighter then use your pencil to mark a point in the centre of the star (relatively)
Fold the piece of ribbon as shown in picture so that the fold line will go through A. Use your lighter to slightly heat that fold from A to the tip of the petal, enough to make the ribbon softer, then use your thumb and indx finger to press quickly to make a crease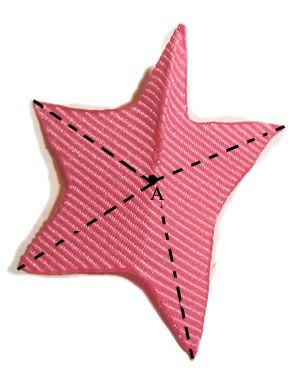 Follow the broken line and do the same thing to the other 4 petals of the star
here is what you've got
turn it up side down, here is the back of your starfish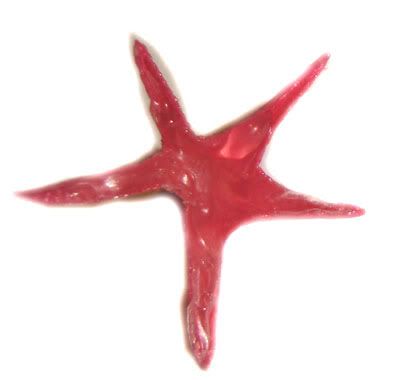 turn on your hot glue gun, carefully fill hot glue in the starfish untill it makes the surface flat. PAtiently wait for the hot glue to cool down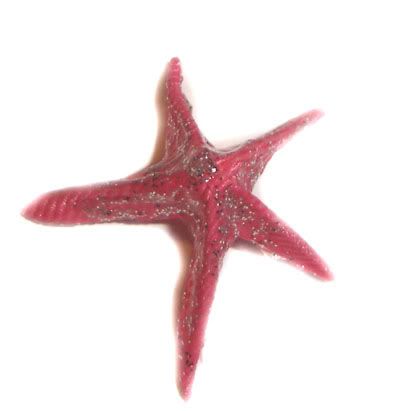 turn it up. Your starfish it done. I prefer to put some glitter paint on it.
Hope you like it.